Pandora Oil on Board 14 in. x 50 in.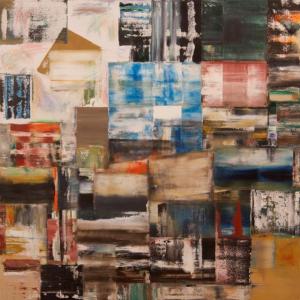 Mirrored Passages Oil on Canvas 42 in. x 42 in.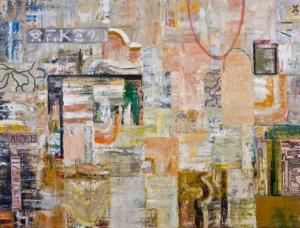 Inside Alhambra oil on canvas 84 in. x 64 in.
Friedman Fine Art and Chicago-artists.com are pleased to represent Chicago artist Doug Frohman. His work has been in exhibitions across the U.S. As a contemporary artist, Frohman primarily paints in oil and encaustic with a cement trowel on wood panels.
This local artist blends the ancient "objective art" of 17-18th C. Tantric India and Tibet with the vibrant architecture of contemporary minimalism. The strong colors in his works allow the audience to experience firsthand the personal visualization that advanced meditation can bring. Elemental fusion drawn from ancient sources lead to works that are contemporary and refreshing that create authentic presences to move the imagination of the art audience.
For more of Mr. Frohman's work along with other local Chicago artists, click here.
Let's Be Friends:
Get Your Social On: