Friedman Fine Art and Chicago Artists are pleased to announce the completion of the art program for the Hyatt Regency Hotel lobby in downtown Chicago. The hotel located on Wacker Drive just east of Michigan Avenue was interested in showcasing works by local Chicago artists. Friedman Fine Art was able to work with the Hyatt Regency in order to create a unique program for the hotel. Illustrated below are six of the works that were specifically commissioned for prominent locations on the first and second floor of the main lobby.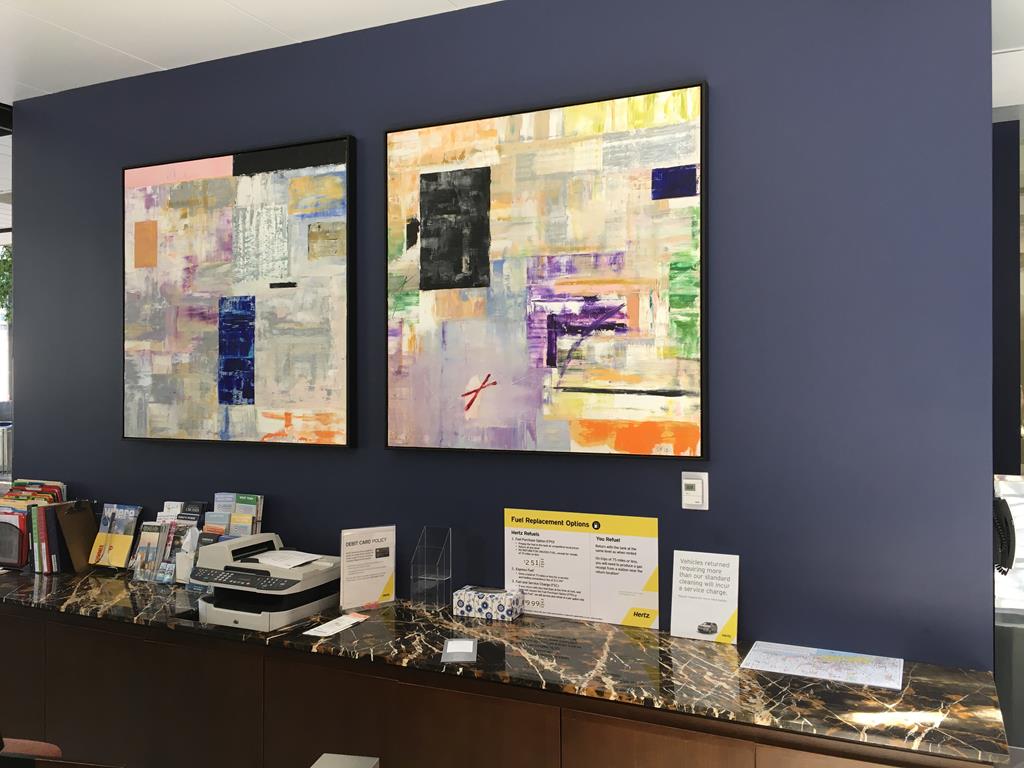 Staking out a rich, yet stark colorist geometry, local Chicago artist
Doug Frohman
blends the ancient "objective art" of 17-18th C. Tantric India and Tibet with the vibrant architecture of contemporary minimalism. Where minimalism often dampens emotion, Mr. Frohman's combinations of strong color bring the audience into the kind of personal visualization advanced meditation can provide.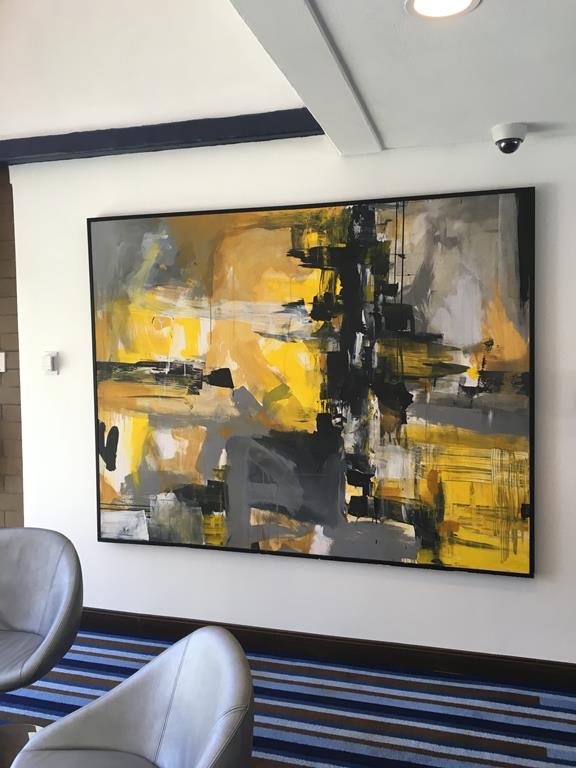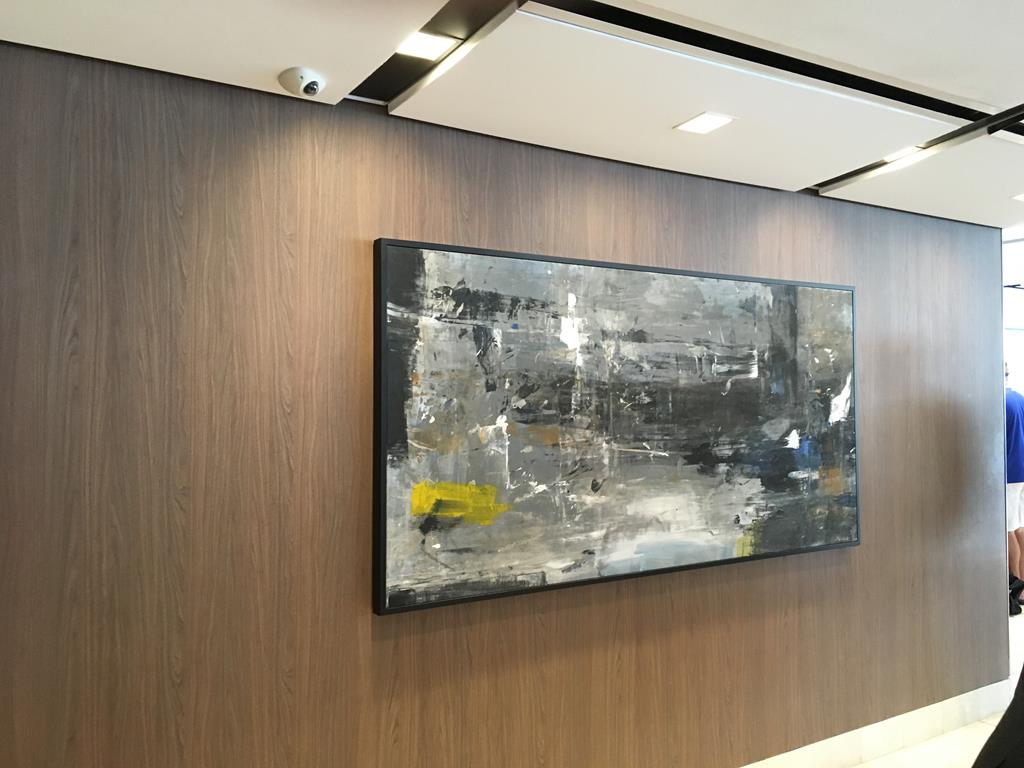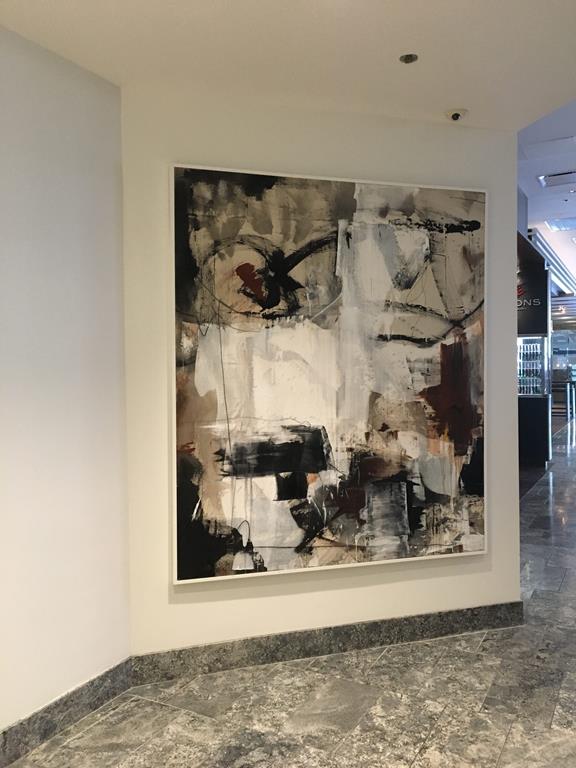 Carl Virgo
is a Chicago native who was inspired at an early age by his artist mother and musician father to experiment with a variety of mediums. He has lived and worked in Rio De Janeiro, Brazil where he studied Brazilian art. His works strive to encourage, excite and expand the interests of his all his viewers.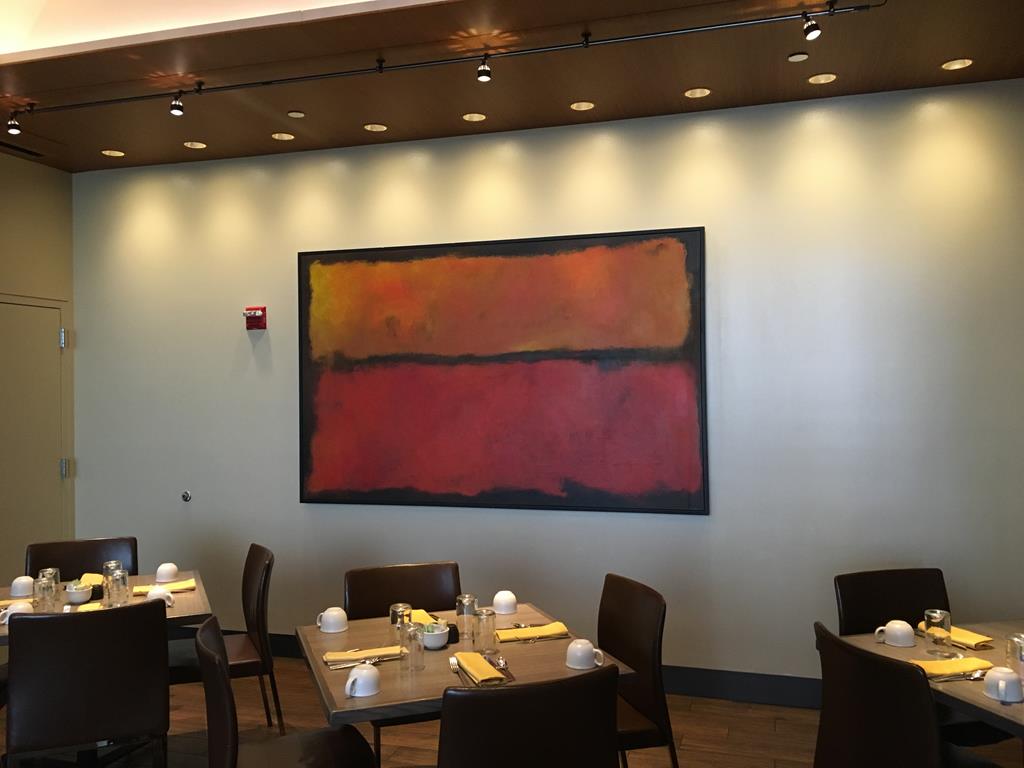 René Romano Schuler is a contemporary Midwest artist
working out of Chicago. Her work tackles emotions that speak to the heart of the human conditions in order to inspire her viewers with hope and strength. Her works are featured in public and private collections all over the United States and she serves as a board member for the Loyola University Museum of Art as well as teaching at the Illinois Institute of Art and Chicago City Colleges as well as lecturing at Northwestern University. Her unique style that weds pop culture sensibility and a more edited and controlled abstract expressionism stands out in the Hyatt Regency lobby.
Friedman Fine Art has been developing corporate, institutional and residential art programs in the Chicago area for the past 39 years. Along with a marvelous collection of photographs and environmental branding graphics, Friedman Fine Art represents the most talented local Chicago artists working today. This group of marvelous contemporary Chicago artists work in a variety of mediums and styles such as oil on canvas, watercolor, mixed media, acrylic on panel and paintings on paper. Each of the artists on this site are professional artists with impressive resumes and significant bodies of work.
For more information on art programs showcasing works of Chicago artists, visit www.chicago-artists.com.
Let's Be Friends:
Get Your Social On: