Friedman Fine art and https://chicago-artists.com are pleased to present the marvelous works of contemporary Chicago artist Rodger Bechtold.

Nature-based painter Rodger Bechtold has painted uplifting interpretations of landscapes for over thirty years. He studied visual arts at the American Academy of Art, Chicago, and the School of the Art institute of Chicago. After many years in commercial art illustration, he decided to pursue painting landscapes full time.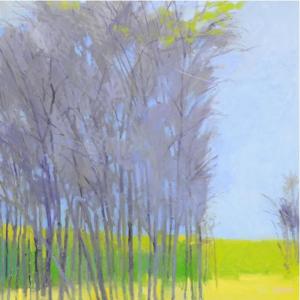 Bechtold's paintings have been seen in solo and featured exhibitions in museums and prominent galleries. His works are featured in many private and public collections including Charles Wm. Foster and Associates, Ltd. in Chicago. His works have been included in periodicals and books like The Artist and the American Landscape: Two Centuries of American Landscape Painting, by John Driscoll.
With his landscape paintings, Bechtold works between representation and abstraction to make his audience feel like they are at the featured place. Bechtold expresses energy, seemingly effortless brushwork, and vibrant colors. He focuses on Midwestern country sides, inviting his audience to develop an interest in the wondrous landscapes.
If you would like to view additional works by Rodger Bechtold and over 30 other fabulous contemporary local Chicago artists follow this link, Local Chicago Artists.
Let's Be Friends:
Get Your Social On: