Friedman Fine Art and https://chicago-artists.com are pleased to represent the beautiful and amazing works of Chicago contemporary artist Cathy Bruni Norris. Chicago artist Cathy Bruni Norris began painting when she was 15 years old, developing techniques for pouring, tilting, and mixing paint she uses today. She studied at the American Academy of Art, where she received a BA in Water Color Illustration. She paints large scale canvases and polycarbonate material, doing some reverse acrylic painting.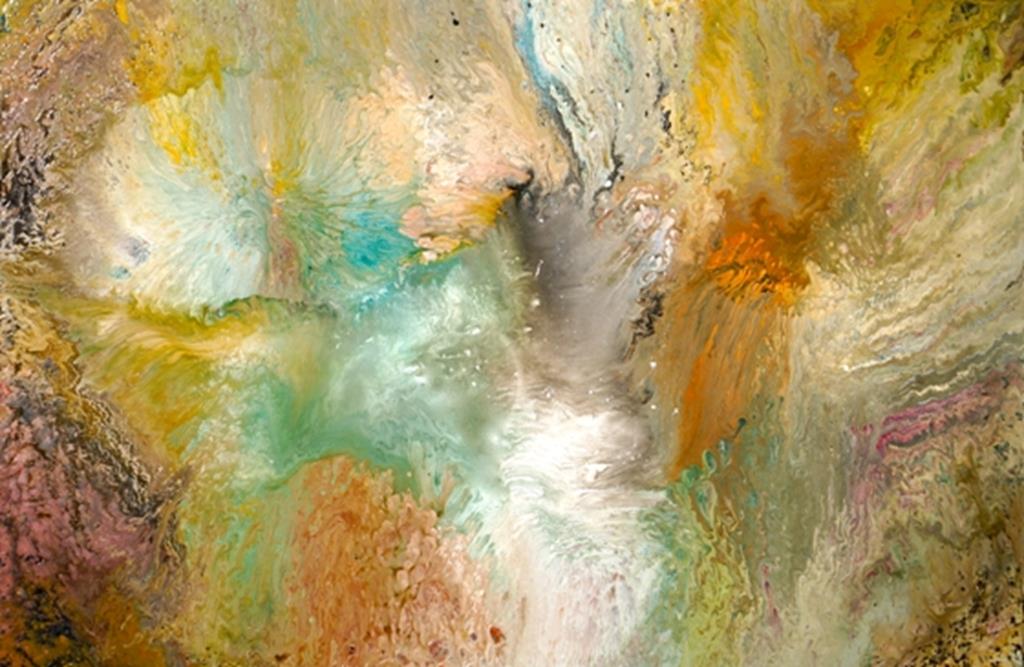 Norris comes from a creative family. Her grandmother was a concert pianist, orchestra leader, and teacher, holding a degree from Mendesssohn Conservatory of Music in Chicago. Although Norris studied classical piano for nine years, she developed a passion for painting, carrying out her family's artistic legacy with her art.
When Norris paints, she applies liquid acrylics and blends them to represent waves, fireworks, vapor trails, or moving colors. She maintains the sight of the finished work in her mind's eye, focusing on the mixture and texture of her pigments. Her works have a mysterious quality and force its viewers to ask questions.
She has her own art studio in Chicago and recently held an art demonstration for the North Shore Affiliate of The Museum of Contemporary Art in Chicago.
If you would like to view additional works by Cathy Bruni Norris and over 30 other fantastic local contemporary Chicago artists please follow this link Chicago contemporary artists.
Let's Be Friends:
Get Your Social On: